Making Mount Holly a great place to live, work, shop, and play.
The mission of the Foundation is to advance the health, general well being and prosperity of Mount Holly.
The Mount Holly Community Development Foundation exists for the betterment of our community. Working towards improving economic development, downtown revitalization, and community enhancement, the Foundation strives to maintain the history and uniqueness of our small town while also promoting smart growth with a purpose. The Foundation relies on the support of the entire community. We are not a government entity or a business association, we are a private, nonprofit organization for everyone who loves Mount Holly.
Be a Part of Your Foundation 
The Foundation exists for the benefit of the community; however, our work can only be accomplished with your support.  Please take a moment to read the Foundation's Case for Support.  There are several ways to help sustain the Foundation:
Join the Living Local Club – An annual gift of just 1% of your income, combined with others committed to living local, will foster and sustain Mount Holly as a great place to live, work, shop, and play!
Join the Woodlawn Society – For those who want to honor oour city's history, knowing that Mount Holly is once again "poised for growth," and choosing to invest in historica preservation, economic development, and growth with a purpose.
Be a Corporate Sustainer – Understanding that a vibrant community in which to live, work, shop, and play is critical for businesses to thrive, corporate sustainers help the Foundation promote positive economic development, downtown revitatilzation and proactive growth.
It's easy to get started.  Click on the Donate Now button at the top of this page and select how you'd like to make your investment.  Note sure what to do or maybe you want to do more?  We can also help you figure out the best way for you to invest in Mount Holly through your investment in the Foundation.  Just click on the Contact Us tab at the top of the page and send us a note.
Highlights of Foundation Activities – Ongoing & Upcoming
Promote Greenways & Public Space
Provide (with City) a new Christmas Tree for Downtown (ACCOMPLISHED)
Recognition & Preservation of Historic Downtown (ACCOMPLISHED)
Support City's Vision Plan Update
Encourage Downtown Improvements & Growth
Engage & Educate for Mount Holly's Benefit
Arts Initiatives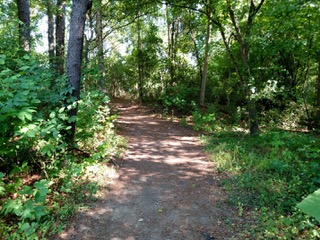 For many years, the Foundation has counted on the support of citizens and businesses who have joined us as members. In 2017, the Foundation will no longer use a membership model. Why? We want ALL citizens, businesses, civic groups, churches, local government agencies, and nonprofits to be aware of and take part in the important work of the Foundation. We ALL benefit from a vibrant downtown, robust economic development activities, and smart growth. We ALL believe in making Mount Holly a great place to live, work, shop, and play. In other words, the Foundation belongs to ALL! That doesn't mean we don't need your financial support. Now, more than ever, we do. The Foundation is focused on a critical strategic plan (click here for a summary) for our community. We cannot carry out this important work without your support. Please consider a gift today – click on the donate now button at the top of this page to learn more. Current memberships will remain valid until their expiration date and we thank you for your continued support of Your Foundation!