Sign Up for our Email Newsletter
We're working on this year's parade now – Coming up this fall!
THANKS FOR COMING OUT TO SEE the MHCDF FIRST ANNUAL LANTERN PARADE
The Lanterns were terrific! Purrcussion was a fabulous lead-off. The Gaston County art teachers and students did a wonderful job on their lanterns, and the professional artists made some outstanding lantern creations. We appreciate all of their participation. Here are a couple of photos, but keep posted for our drone video coming soon….
GREAT JOB EVERYONE – Here are the winners!
Artists:
1st Place: Phoenix – Teresa Rench
2nd Place: Snake – Nancy Sauser
3rd Place: Flower – Pam Goode
Gaston County Art Teachers and their students:
Ida Rankin Elem – Abby McLaurin
East Gaston High – Justin Allison
Cramerton Middle – Linda Weigert
High Five to the Sponsors:
UPIC Health
Gaston Arts Council
Mount Holly Community Development Foundation
Awaken Gallery
and our in kind sponsors:
City of Mount Holly
Farmers Market
Arts on the Greenway
---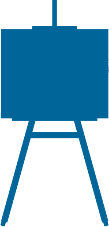 ARTS MOUNT HOLLY HOSTING NEW EVENT
June 6-8, 2019
Our newest committee, Arts Mount Holly, is hosting a Plein-Air event June 6-8, 2019. Local and regional artists will capture the beauty of Mount Holly!
Sponsored by Your Foundation and a grant from Community Impact Fund.
Check out the Arts Mount Holly Facebook page, and we will have more details soon…..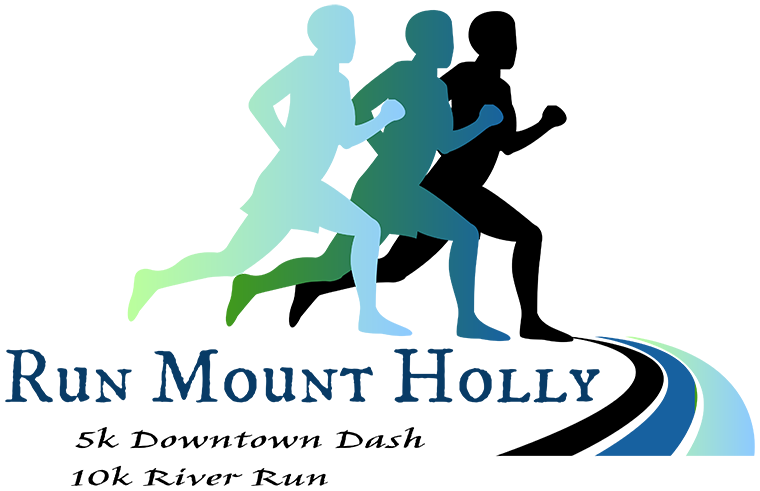 Thanks to Our Sponsors and Participants! Run Mount Holly 2019 completed on a beautiful sunny morning.
5K:
Overall Male Runner: Josh Tierney
Overall Female Runner: Angela Lorzelli
Grand Master Male Runner: Tom Katsuleris
Grand Master Female Runner: Barbara Wheeler
10K:
Overall Male Runner: Ryan Bohr
Overall Female Runner: Christy Lee
Grand Master Male Runner: Mitch James
Grand Master Female Runner: Dianne Allen
Please continue to support our sponsors!
Title Sponsor: The Pointe Church
River Run 10K Host: Adam Lee – State Farm
Start Line Host: Oblinger Family Dentistry
Finish Line Host: Rhino Wealth Management
Awards Ceremony Host: American & Efird LLC
Advertising Champion: L & E Properties
Foundation Friend: Top of the Line Cleaners
Foundation Friend: Michael, Elting, & Anders, PLLC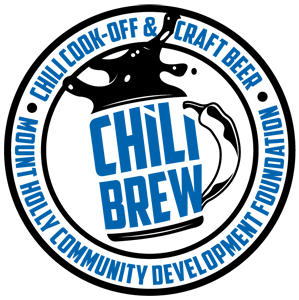 THE FROGS SAY THANK YOU FOR COMING OUT TO CHILIBREW! We will be making a donation to the City for the Greenway Amenities soon….
COMPETING CHEFS:
Jeff Kaylor – FIRST PLACE – JUDGES CHOICE
Stephanie Haynes
Johnny Painter
Joshua Anders (absent due to emergency hospital visit!)
Ricky Winchester
Karen Kleiner
Kristen Huggard
Caryn Kay & Kim Bunting
Lee Bolton – FIRST PLACE – PEOPLES CHOICE
Secret Nana – served by Marsha Michael
JUDGES:
Mount Holly Mayor Bryan Hough & Chad Hutcheson, owner of String Bean restaurant, Belmont
THANK YOU SPONSORS!
Carolina Spine Center PC
Duke – Your Cause
Stanton Enterprises
Rodney Williams & Freida Mauney
Phyllis Harris
Ruth Neely
Moose Pharmacy
Michael, Elting, & Anders
Anonymous
THANK YOU COMMUNITY PARTNERS!
Vasilieos
Mount Holly Grill
Rick & Missy Connell
Dolores Pearson
Bright Star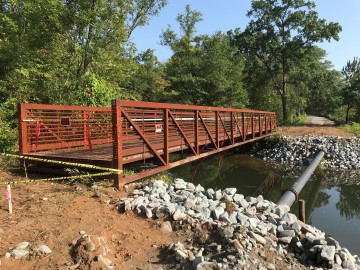 GREENWAY UPDATE – construction is completed (opening delayed due to Duke Energy)
Here are some photos of the recent construction. We will keep you posted on the ribbon cutting for this 1.2 mile paved section of the Mount Holly River Greenway System. Your Foundation has partnered with the City of Mount Holly on this project.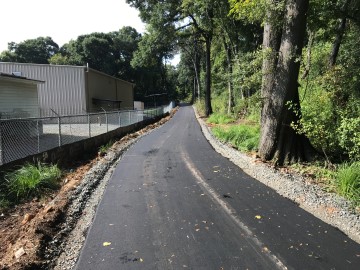 EVENTS AT FARMERS MARKET
Market Opening Again in May
Mount Holly Historical Society
Museum is open on Saturdays from 10 to 1, and there is a free program on the 4th Tuesdays of the month.
Ribbon Cutting Attended by Large Crowd
About 75 people were present to witness the ribbon cutting and despite the inclimate weather the sun peaked out. Very exciting occasion, and more to come!