Sign Up for our Email Newsletter
LANTERN PARADE – OCTOBER 20
YOU DON'T WANT TO MISS THIS!!
Free event, family friendly, and sponsored by Your Foundation. This is a collaboration with artists, both local and professional, and includes local school teachers and their students. It is also a collaboration with a "sister city" in Ireland. Workshops in preparation of this event have been very productive.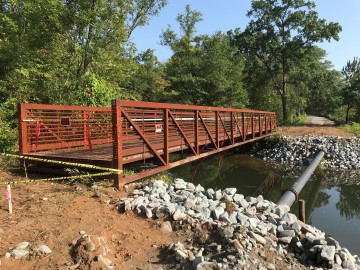 GREENWAY UPDATE – PHASE ONE IS ALMOST COMPLETED
Here are some photos of the recent construction. We will keep you posted on the ribbon cutting for this 1.2 mile paved section of the Mount Holly River Greenway System. Your Foundation has partnered with the City of Mount Holly on this project.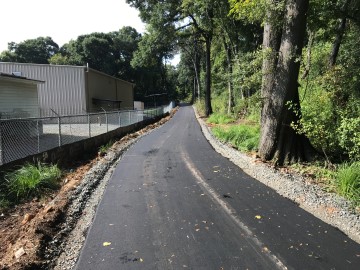 EVENTS AT FARMERS MARKET
THANK YOU for your support of the Farmers Market voting which was successful!
The Healing Garden did win one of the State Farm grants for $25,000.

CITY NEEDS YOUR INPUT
Please Participate! in "Bike Mount Holly"
The City is having public input for "Bike Mount Holly". visit their survey website at www.bikemountholly.com
Mount Holly Historical Society
Museum is open on Saturdays from 10 to 1, and there is a free program on the 4th Tuesdays of the month.
Ribbon Cutting Attended by Large Crowd
About 75 people were present to witness the ribbon cutting and despite the inclimate weather the sun peaked out. Very exciting occasion, and more to come!